We are excited to announce our Early Learning opportunities for students ages 3+. Kodiak Cubs Preschool is located at Icicle River Middle School and houses our Preschool and Pre-K programs. Email: lcamp@cascadesd.org Phone: 509-888-7761. To Register
TK Cubs (Transitional Kindergarten) is located at Peshastin-Dryden Elementary School and serves 4 yr olds. Eligibility for this program is based on a screening process. Phone: 509-548-5832. To Register
In addition to the above programs, we partner with Chelan-Douglas Child Services Association (Head Start in Peshastin)- phone 509-663-5179 and Mountain Sprouts- phone: 509-548-6880 located in Leavenworth.
TK Cubs: Transitional Kindergarten
All Day - 5 Days a Week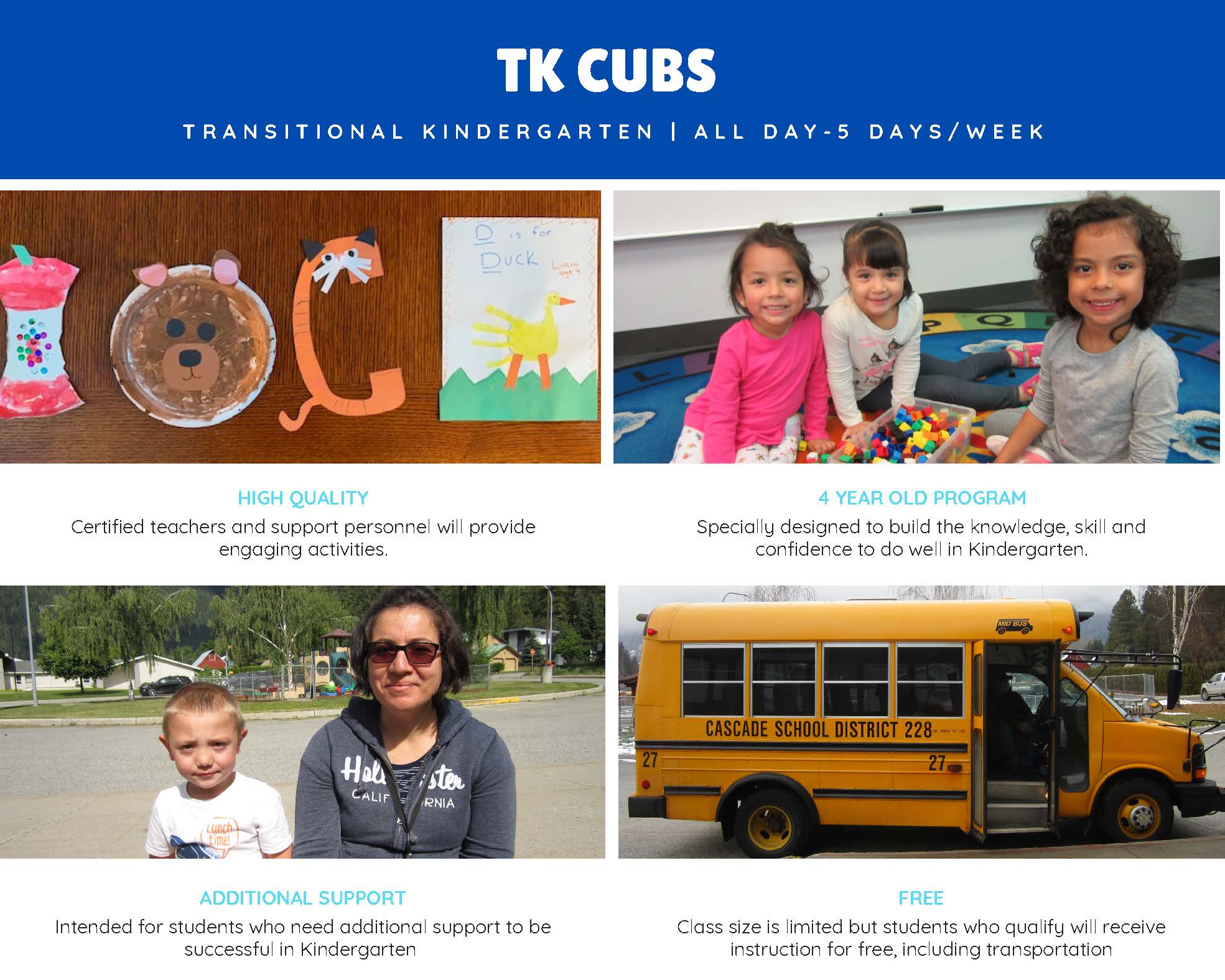 We are excited to announce our newest early learning program - TK CUBS!! TK Cubs is a state funded Transitional Kindergarten for those 4 yr olds who may need additional support to be successful in Kindergarten. This TK program will be housed at Peshastin-Dryden Elementary School and students will follow the Kindergarten calendar (school begins Sept 6th, 2022).

There is a screening process in order to be accepted into the program. Students must be 4 yrs old on or before first day of school - please contact Emily Ross at eross@cascadesd.org or call Peshastin-Dryden Elementary School at 509-548-5832. Ask for TK Cubs!